I came across a set of Marantz hifi speakers while I was cleaning out the garage not long ago. I knew the deal, they were mass produced entry level speakers from the 80's with a bubbling plastic veneer covering, expectations were low. I thought very little of them, but decided to hook them up to an amp and give them a go. They sounded pretty good, not great, but much better than expected, the 10 inch Sony drivers were superb while the upper mid and high were severely lacking. When my friend came to visit later that day he suggested some titanium dome tweeters and new mid-range paper cone drivers, upon removing the drivers we realized that a crossover would also be required as the speaker design used only capacitors and the natural frequency response of the speakers as crossovers. At this point audiophiles have already run away.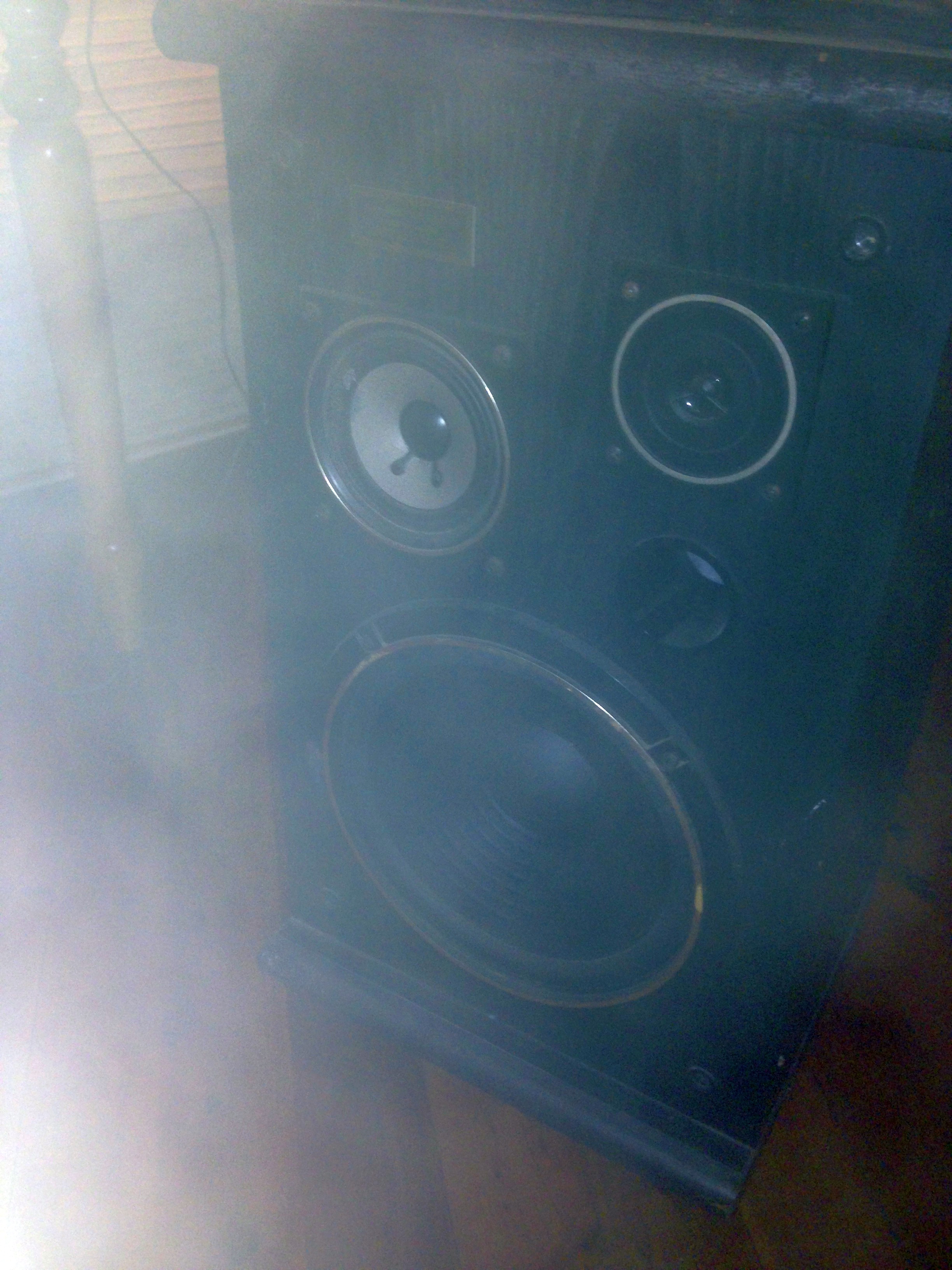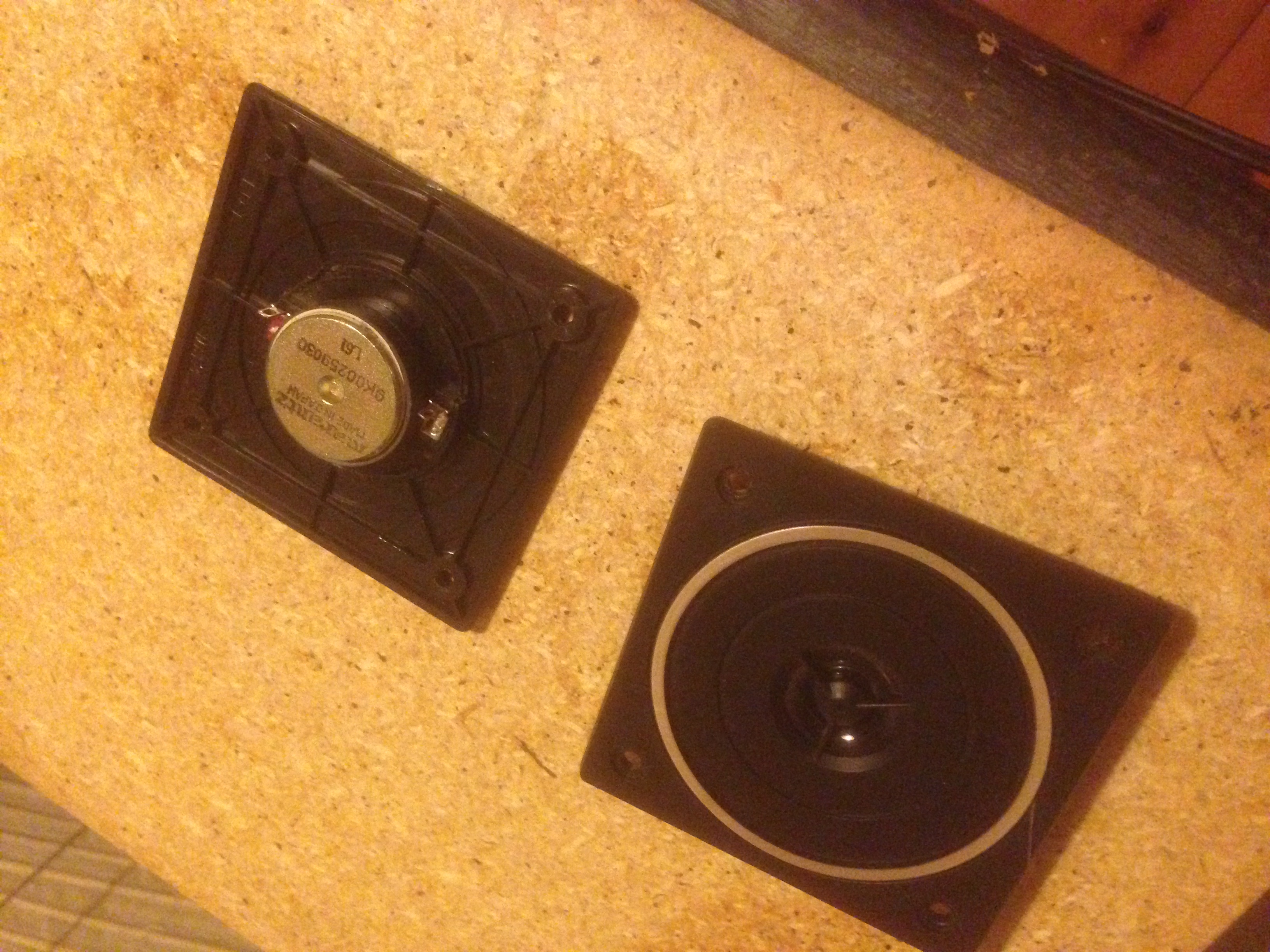 So after removing the veneer, building a ghetto crossover by rough approximation, creating a little enclosure for the midrange driver and wiring it all up it was time for a test.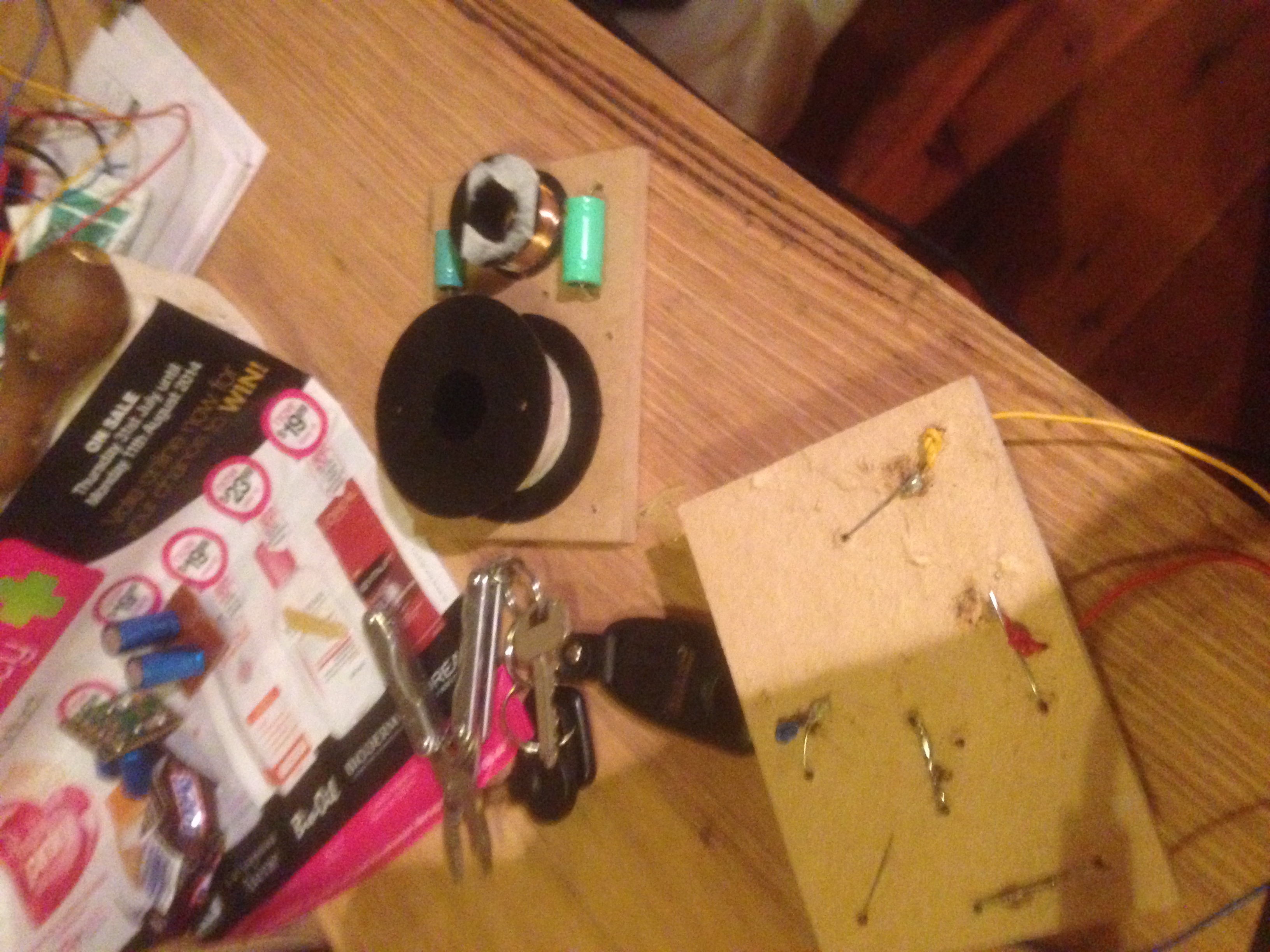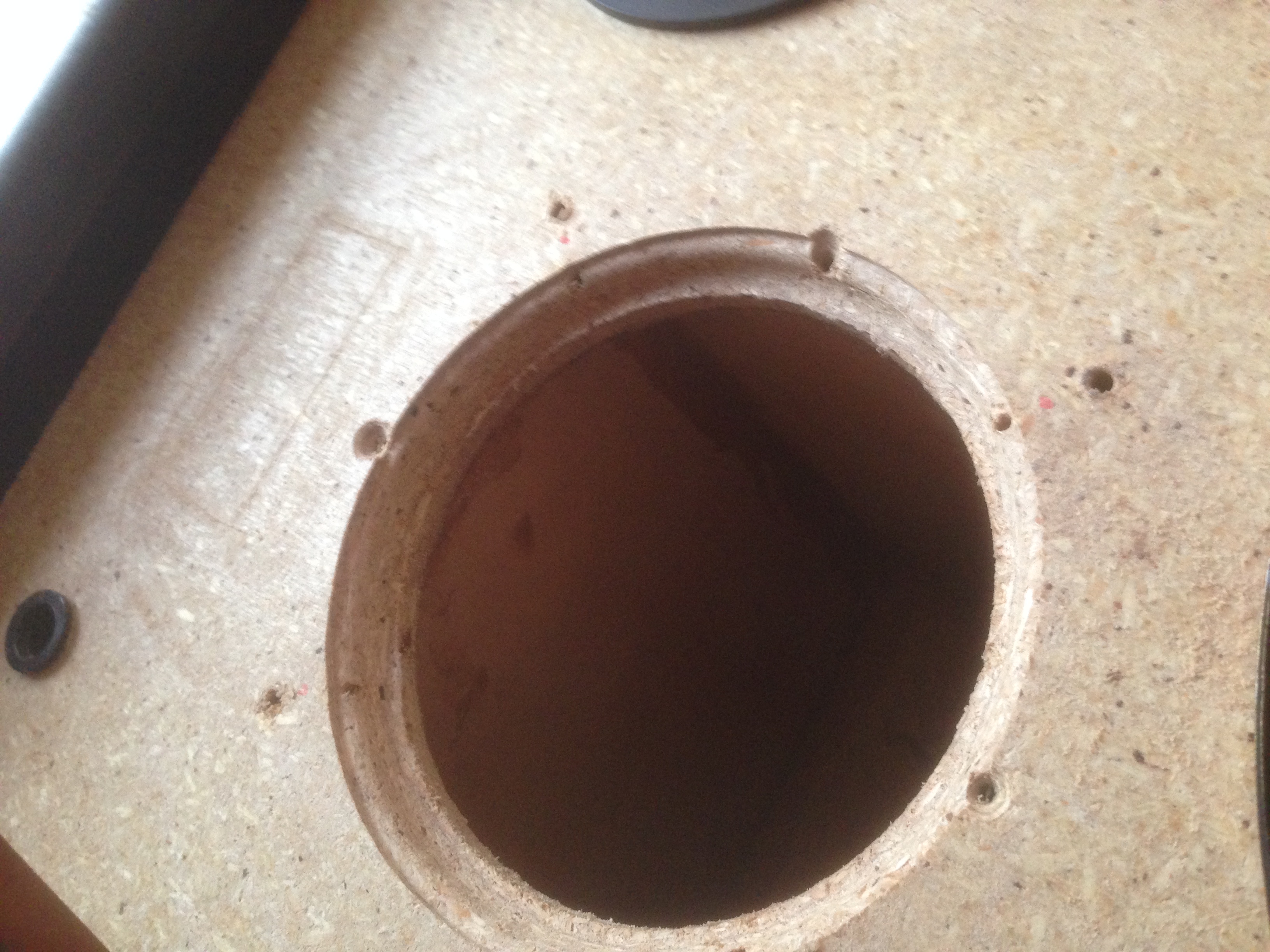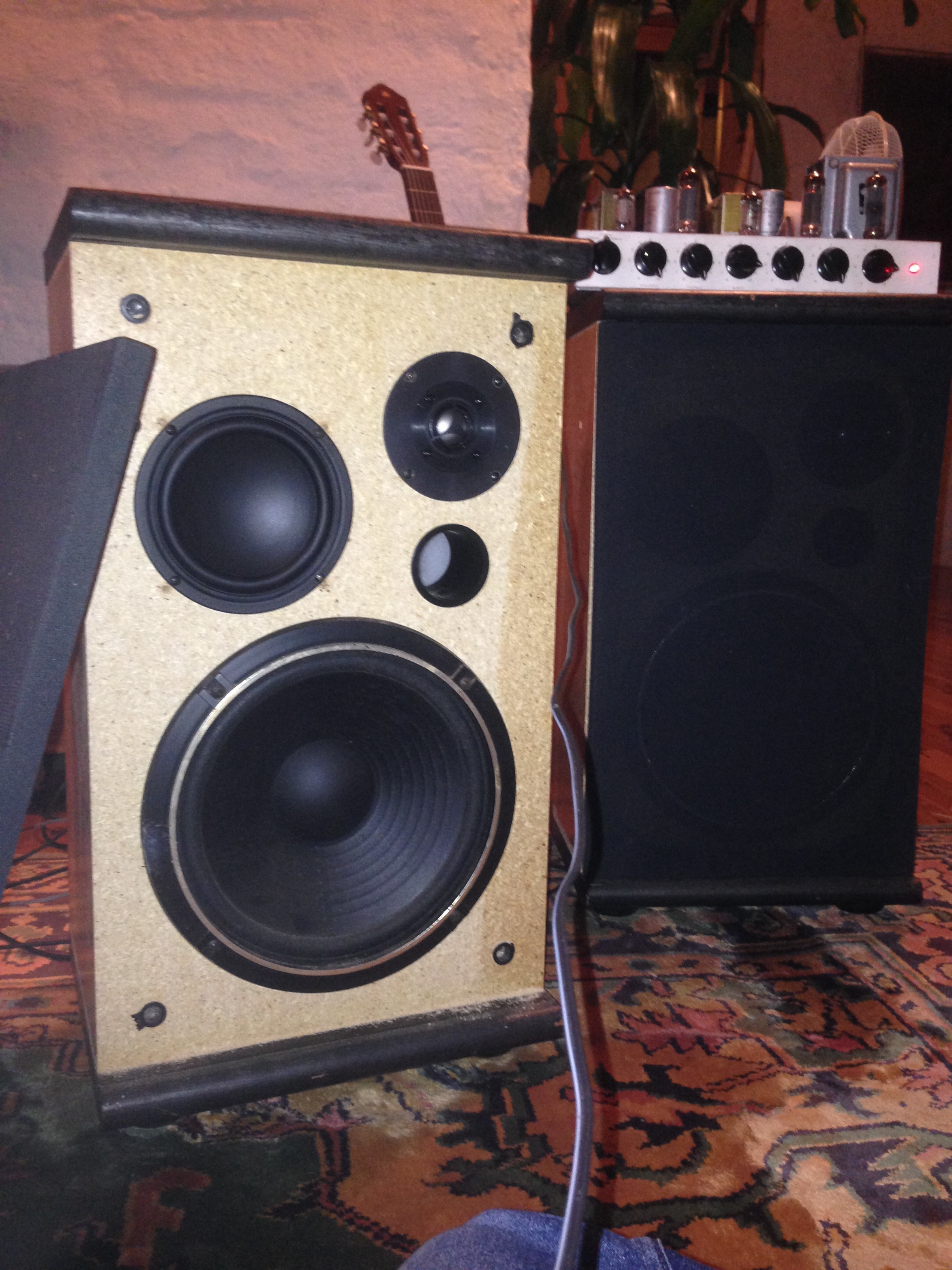 At this point they sounded rather great and I was amazed that my little EL84 class A amp was able to run them well past the point of comfortable listening before noticeable distortion crept in. They were certainly not audiophile quality, but enjoyable with a distinct sound and nice bass response. I decided that they were worth finishing so proceeded to trim down the cabinet, make some new speaker grills and throw some new veneer on them.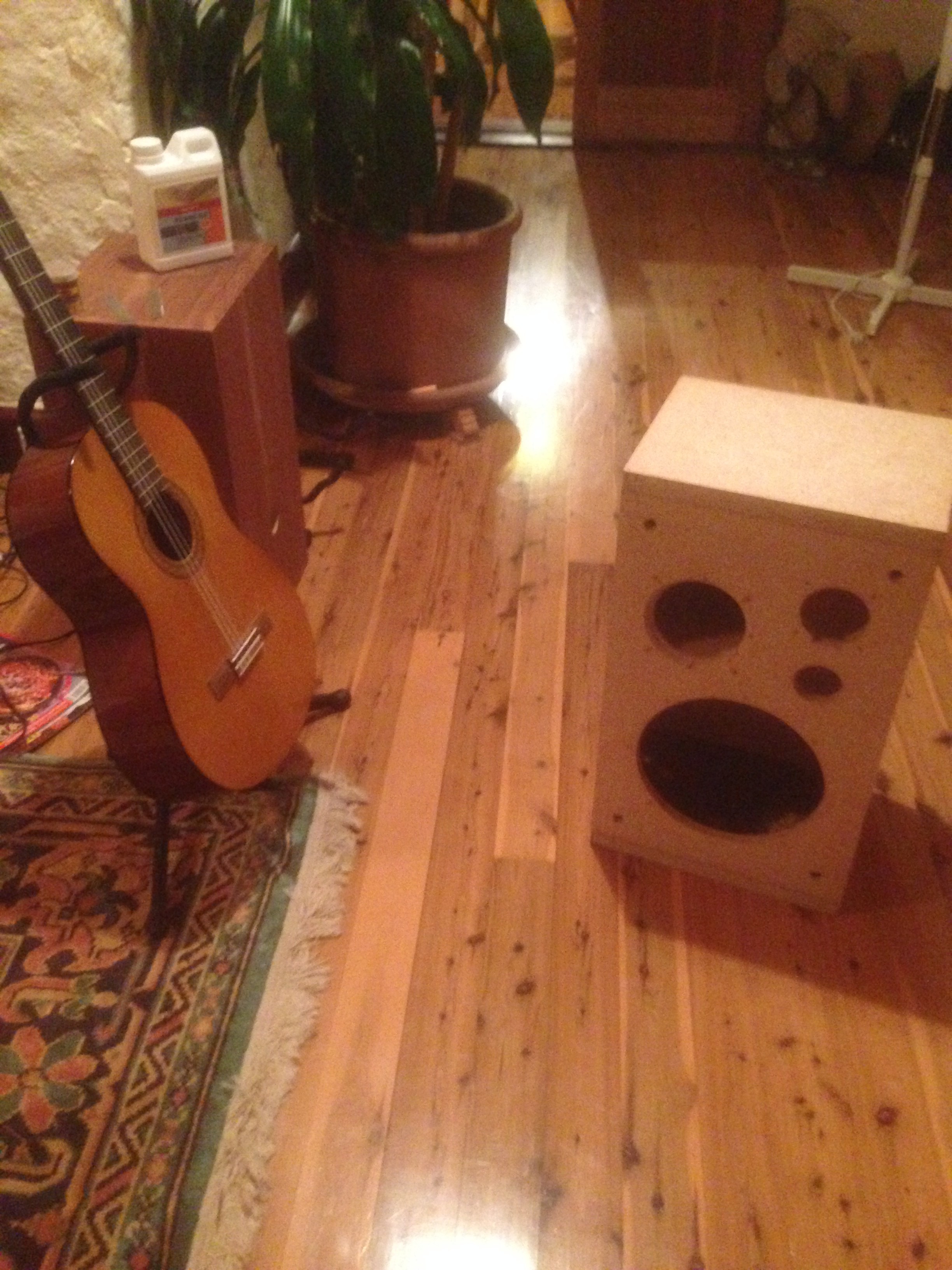 I decided to use PVA glue to stick the veneer to the cabinets, I simply applied PVA to both the back side of the veneer and the cabinet, waited for the glue to soak in just a little, then placed the veneer onto the cabinet using a hot clothes iron to adhere the two. It worked perfectly, although the trick is to not let the glue dry too much or it wont stick.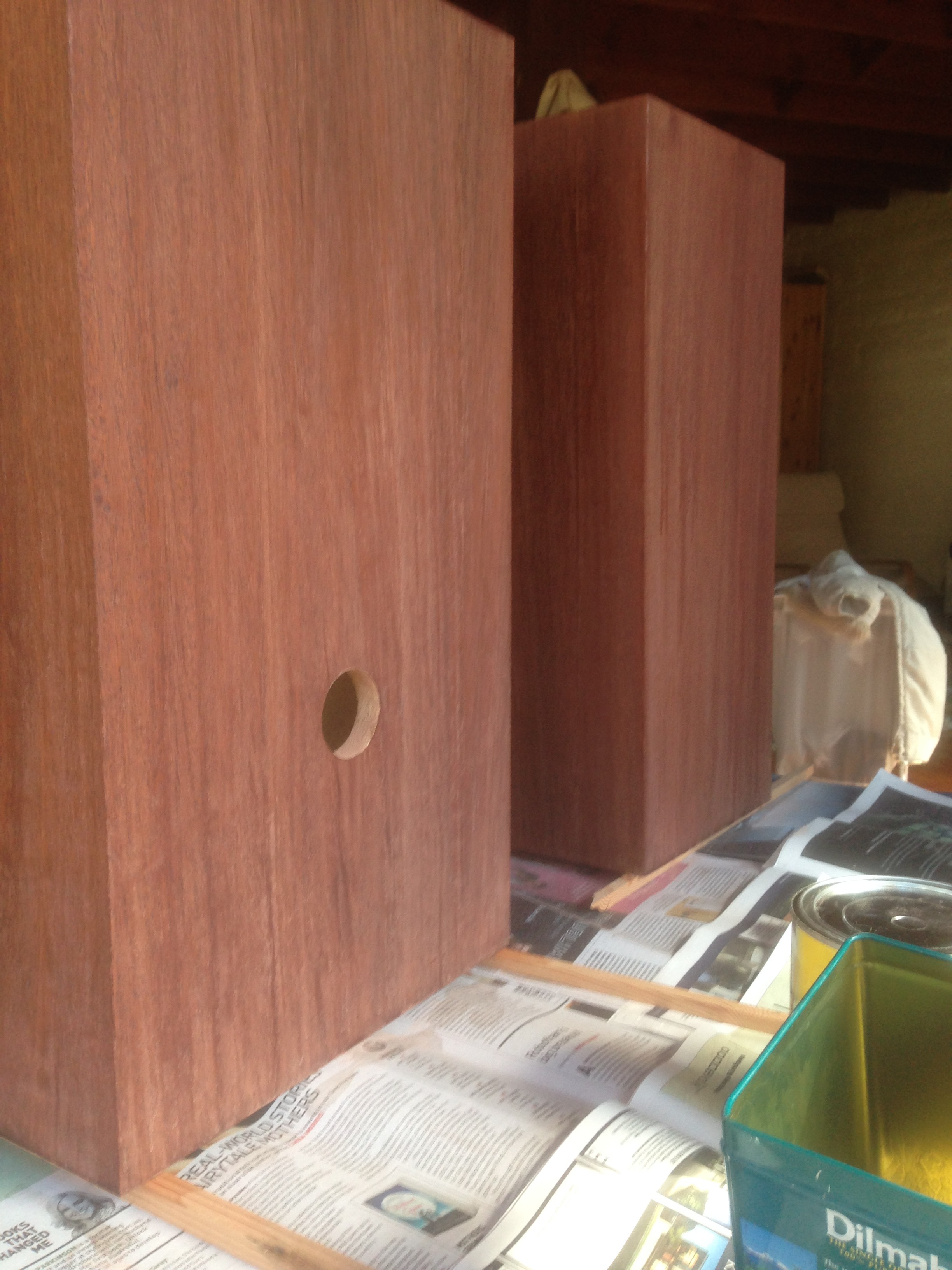 A light sand later and a few applications of diluted varnish using a foam brush and it was looking pretty presentable.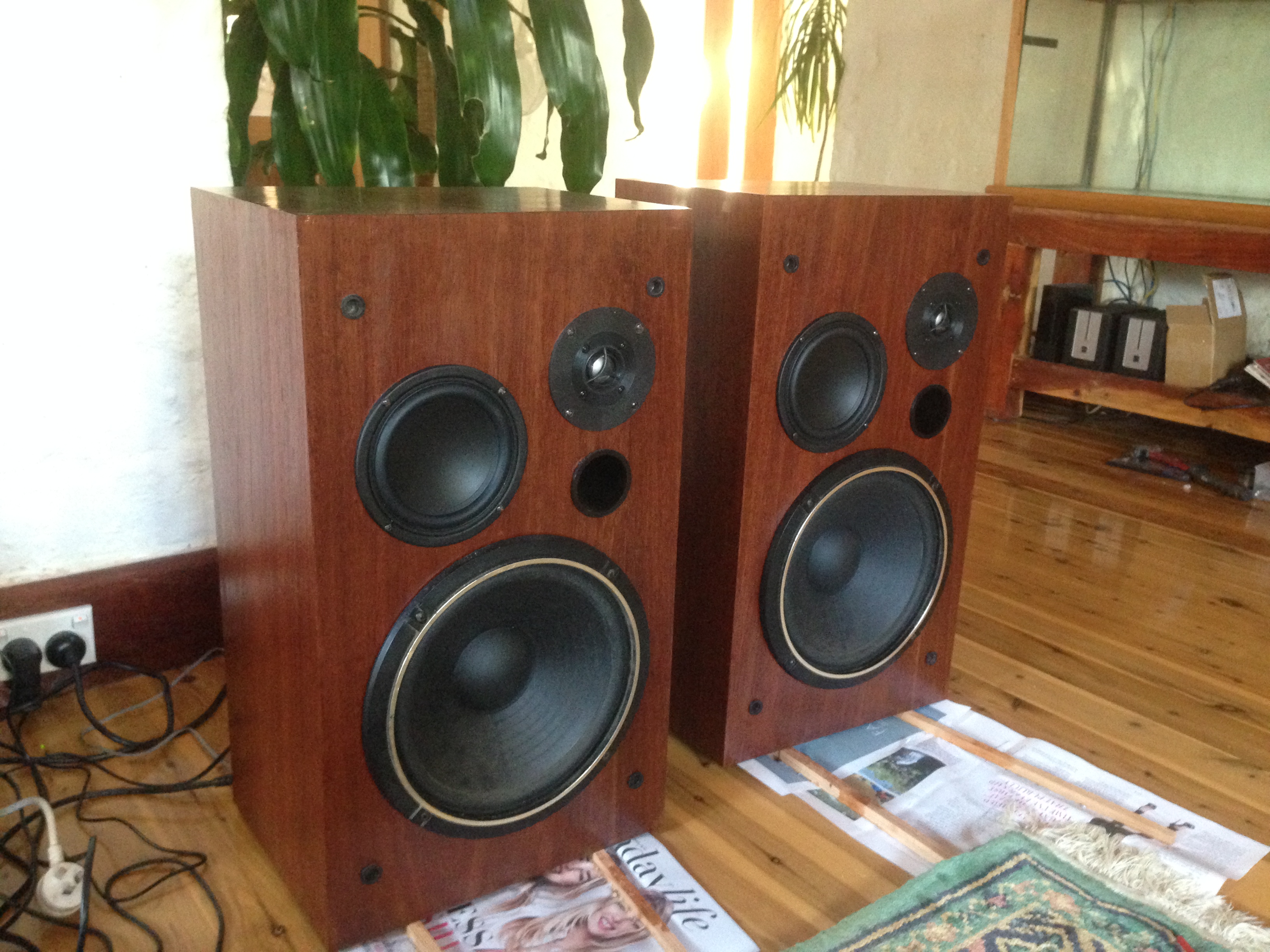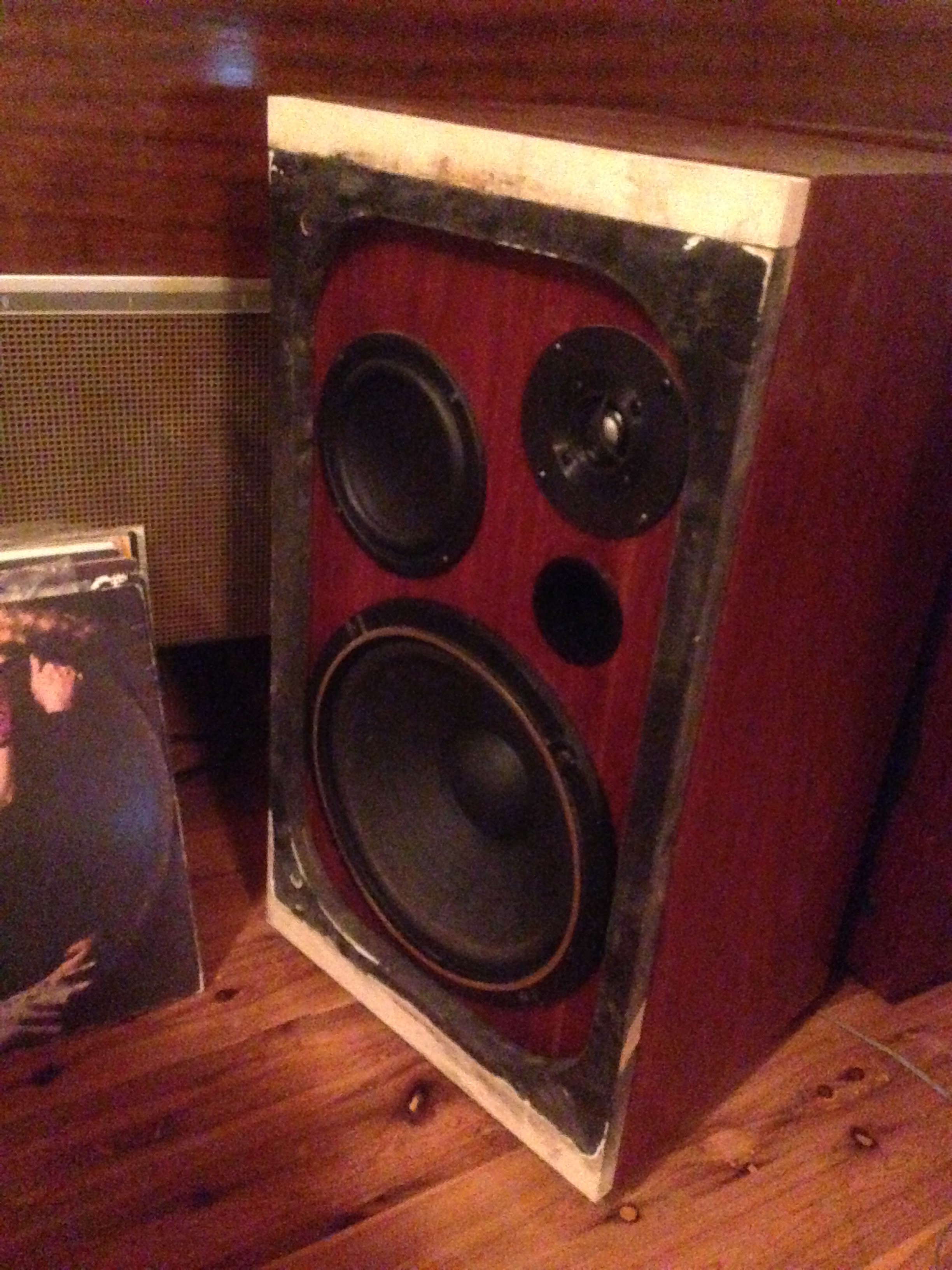 Some old fender grill cloth seemed the perfect match.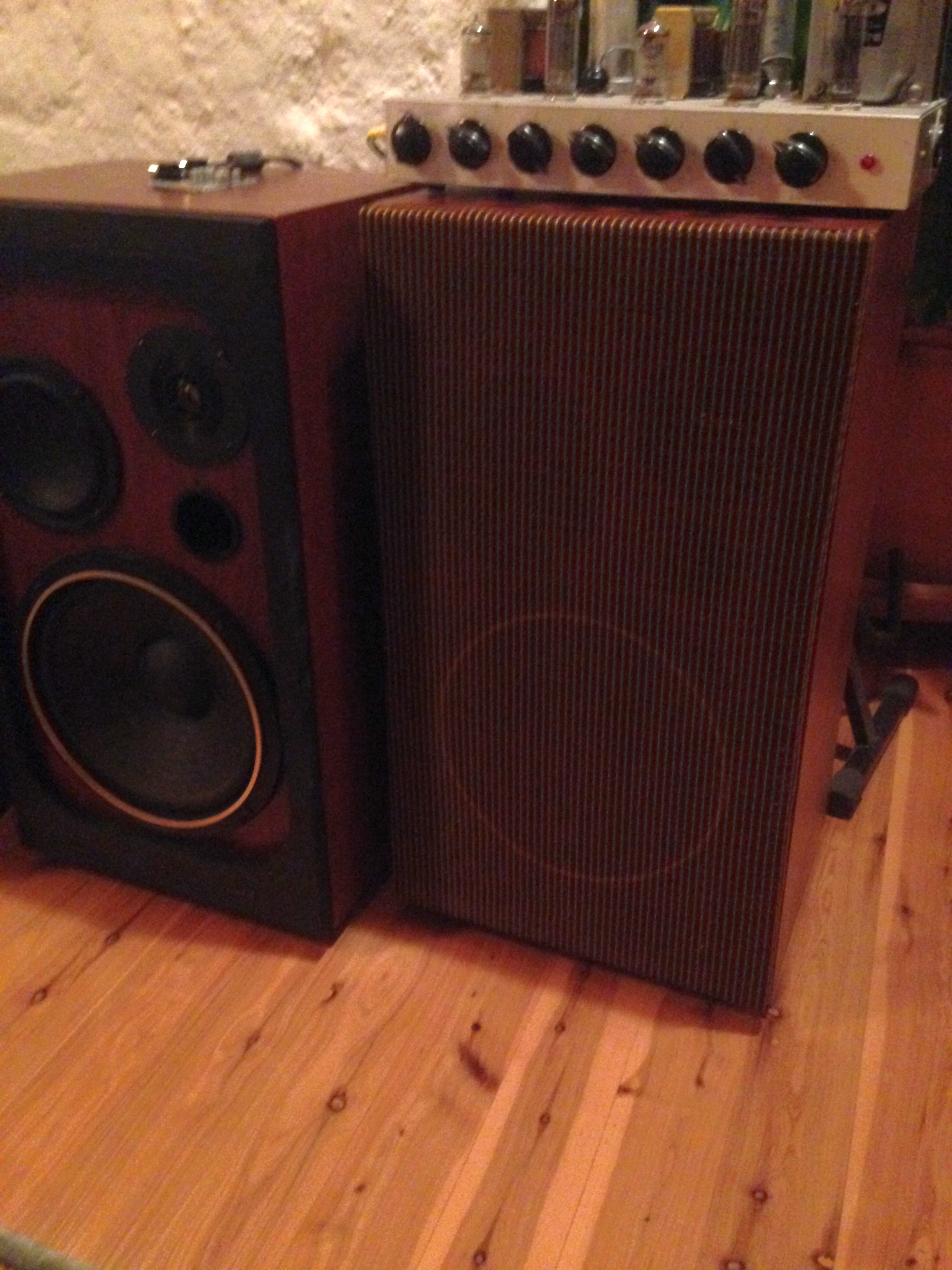 Certainly not the greatest speakers in the world, but for about $160 worth of parts I really can't complain. They sound much better than most low to mid range hi-fi gear and being highish gain paper cones my valve amplifier can drive them happily, something that would be quite impossible with kevlar cones.