It made sense to compliment the roof with a set of doors. I had rebuilt a set of door frames previously, oxy blackwire welding up the cracks and welding hidden corner reinforcing inside the frames. These had been galvanized and waiting patiently for me under a pile of sawdust in the basement for quite some time. I straightened out the door skins, etch primed and spray puttied them, then gave them a nice coat of green and some clear coat.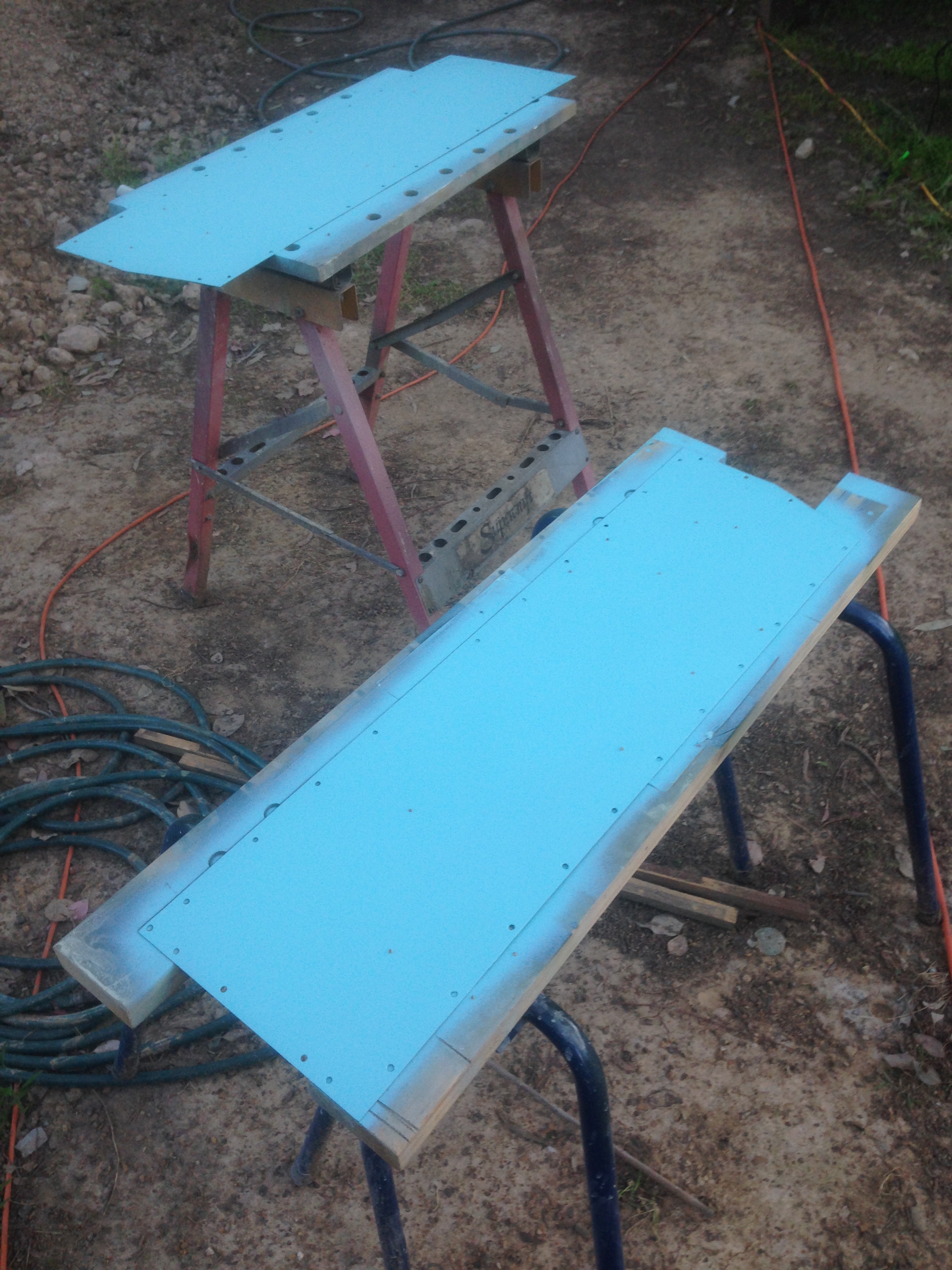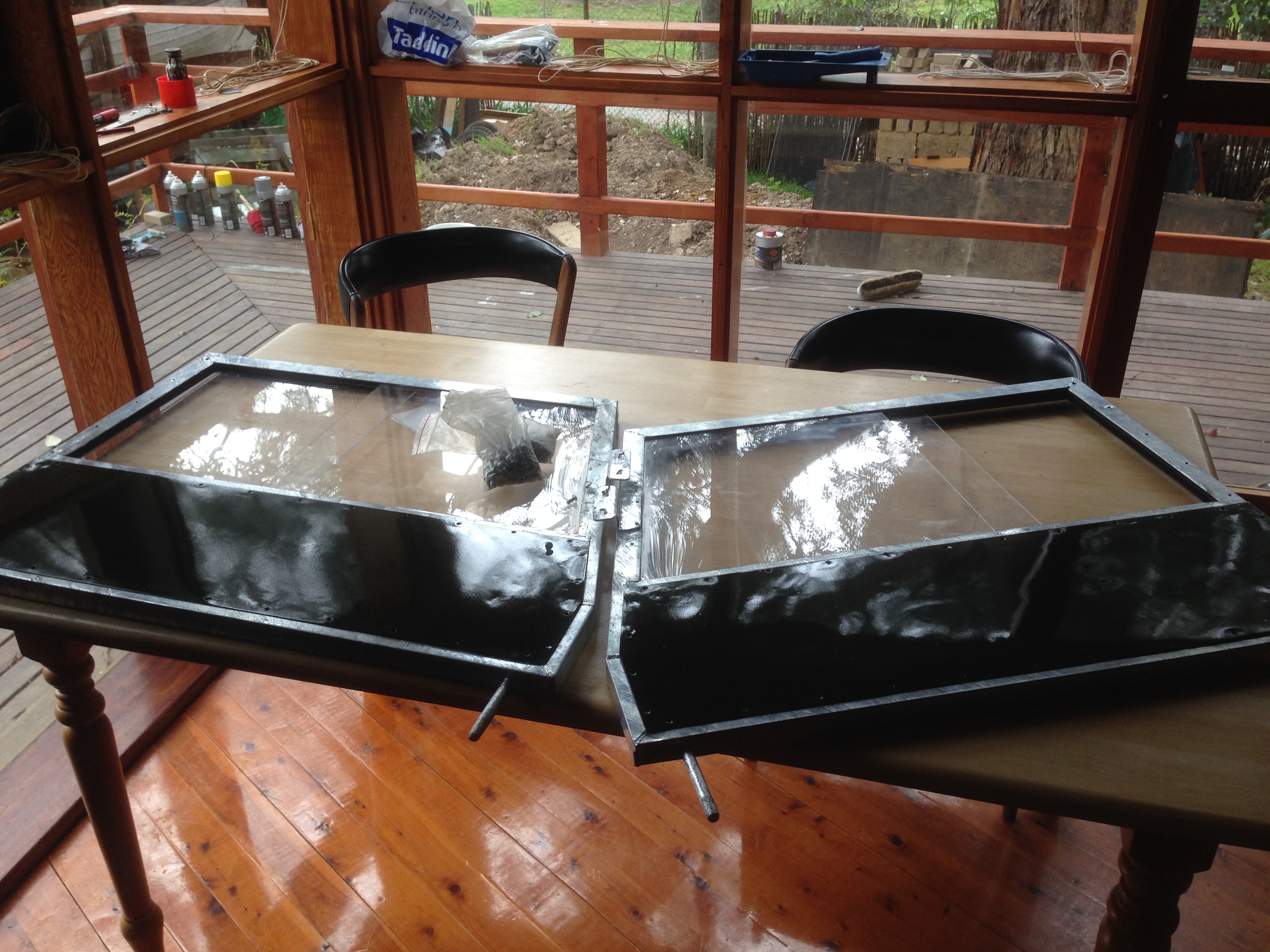 While the paint was drying I fitted polycarbonate windows into the door frames. I chose to use polycarbonate instead of glass as it is much lighter and would thus be less likely to crack the door frames again when doors are slammed shut. the rear portion of the window slides inside two lengths horizontal of bailey channel and closes into a vertical one at the rear, just as the originals did.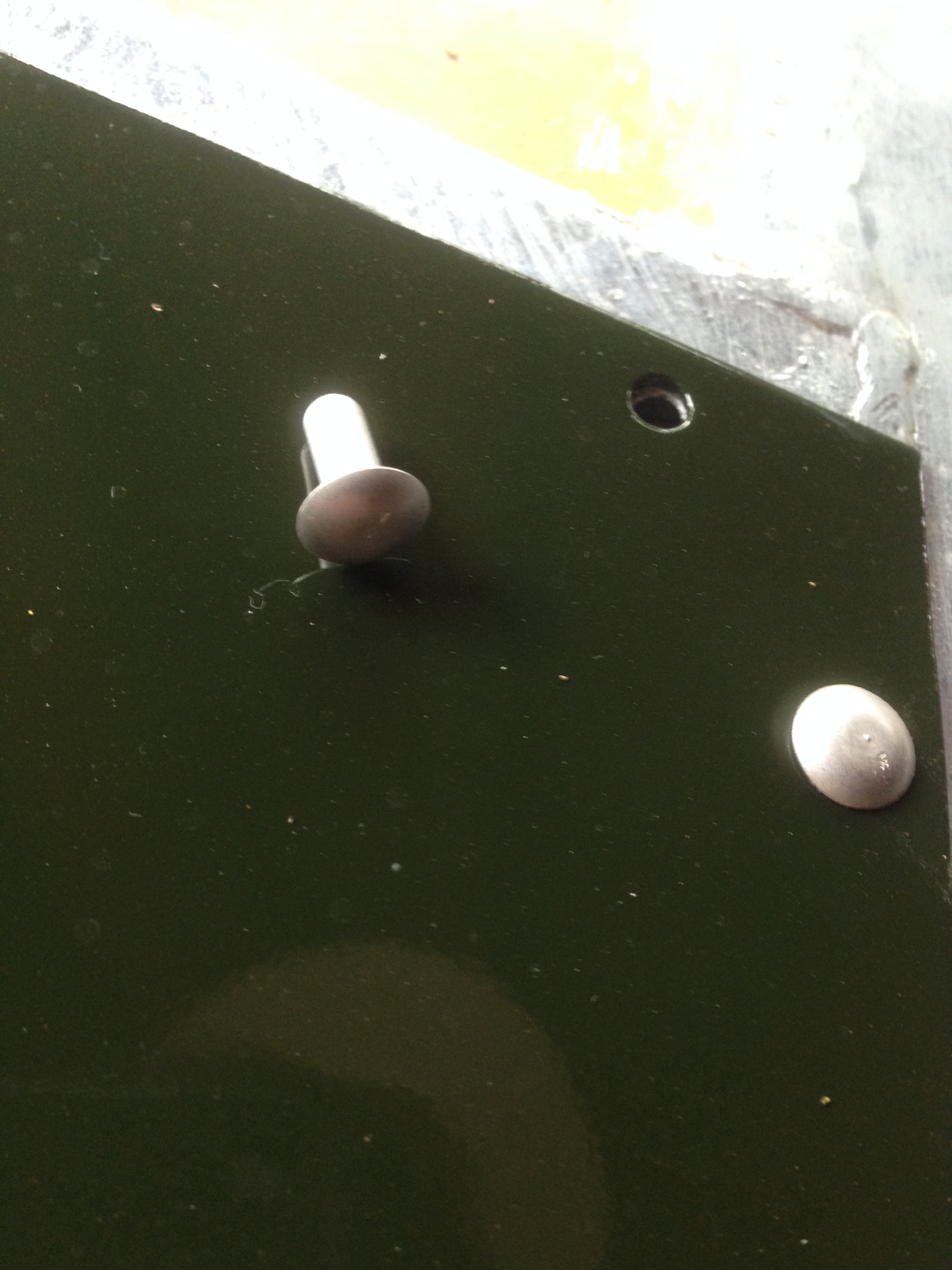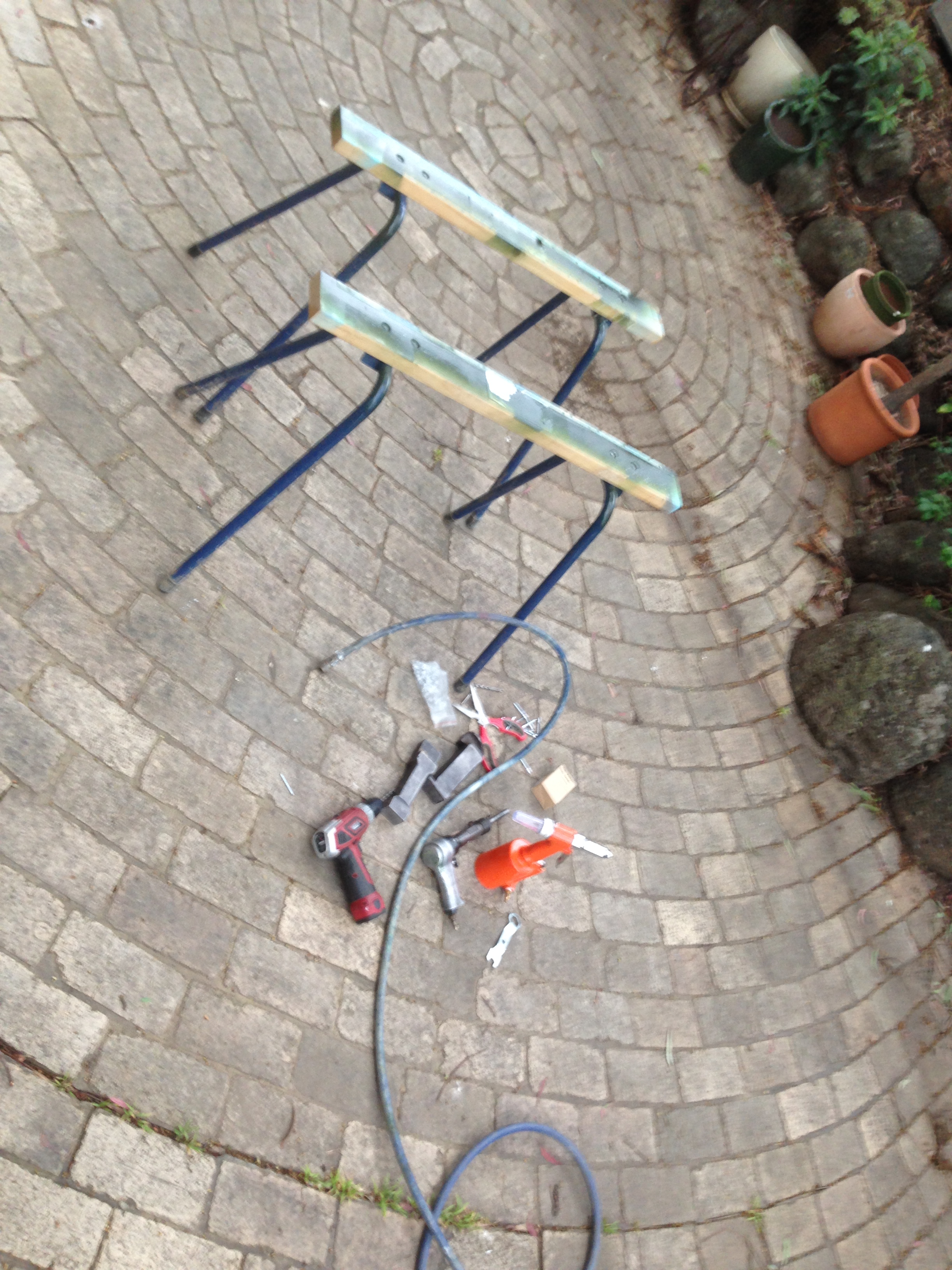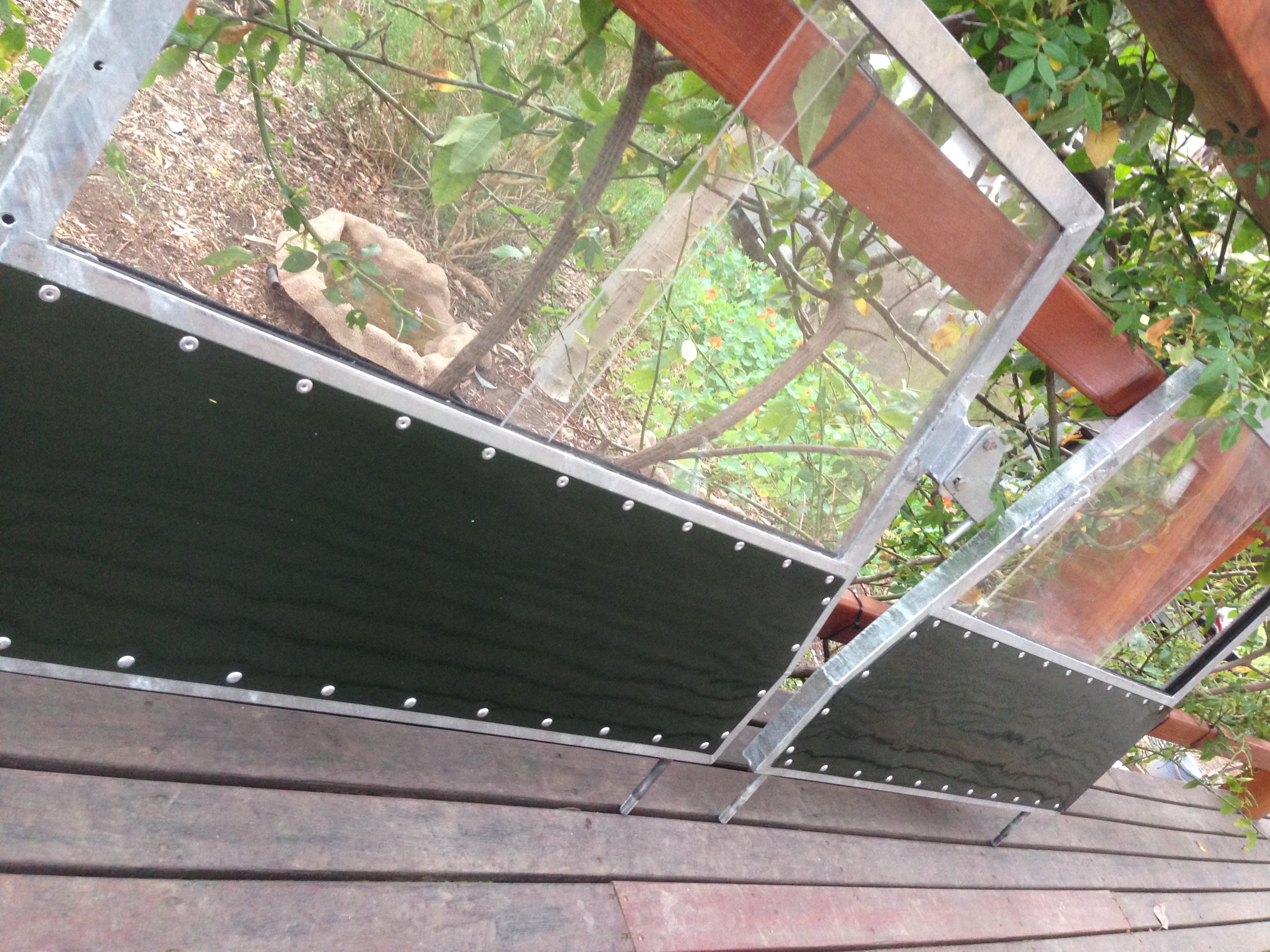 The doors skins were then riveted onto the frames using dome rivets and stainless pop rivets over the enclosed sections. I thought the bright rivets looked quite nice against the green.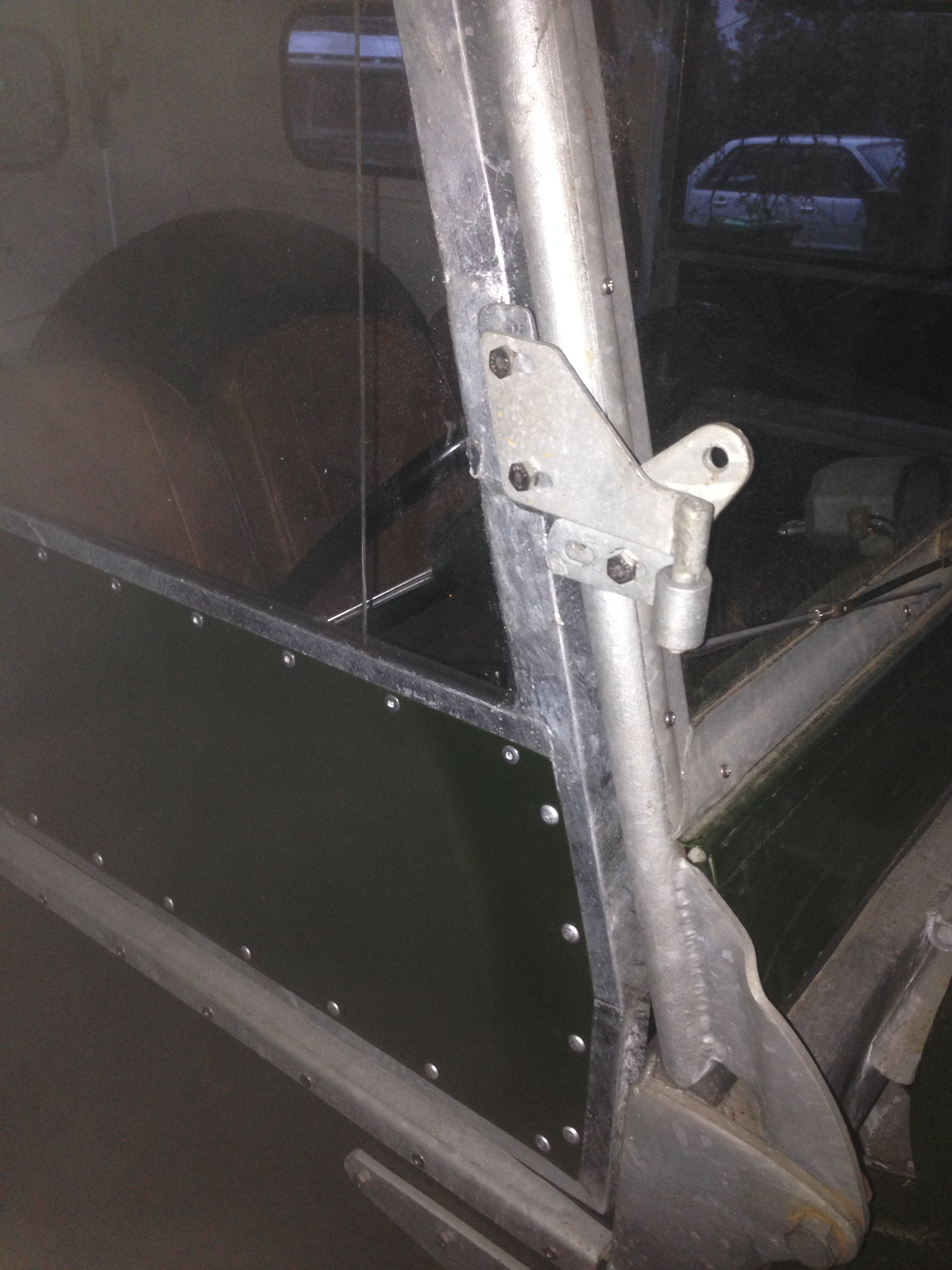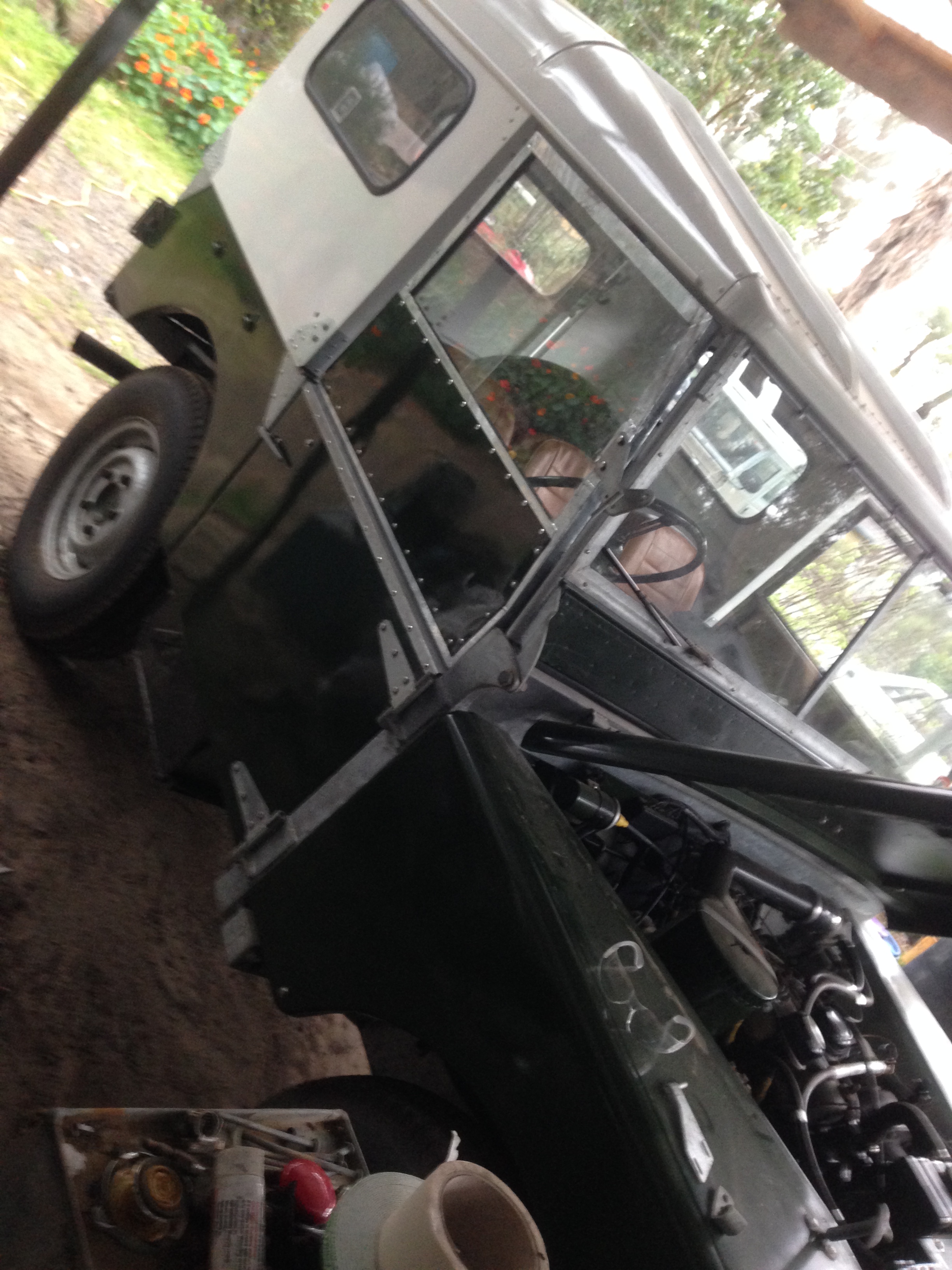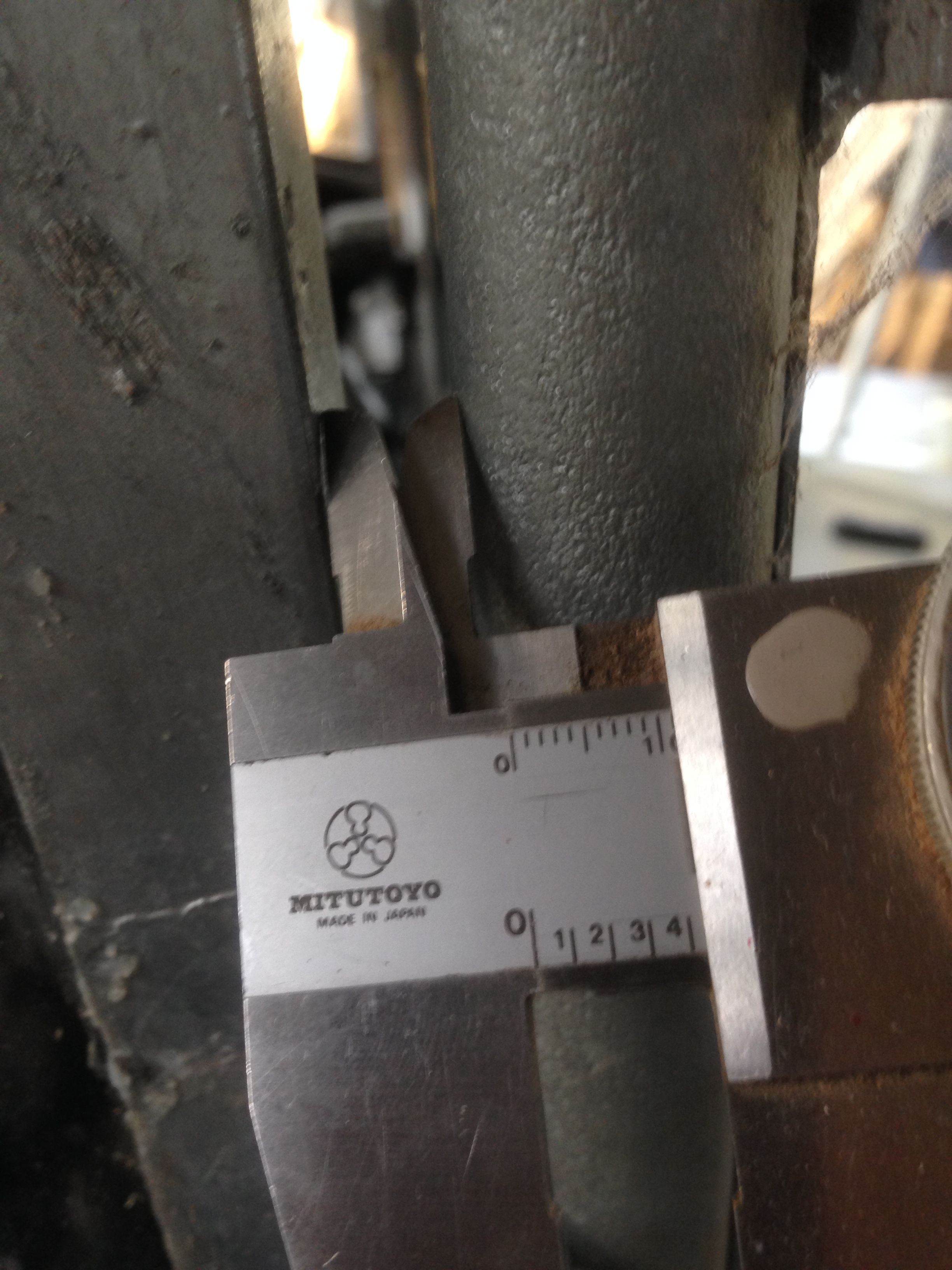 As you can see Land Rover had some pretty interesting tolerances going on around their doors, the gap at the rear is about 45mm while the one at the fron is about 11mm. But nothing that some creative rubber door seals can't fix…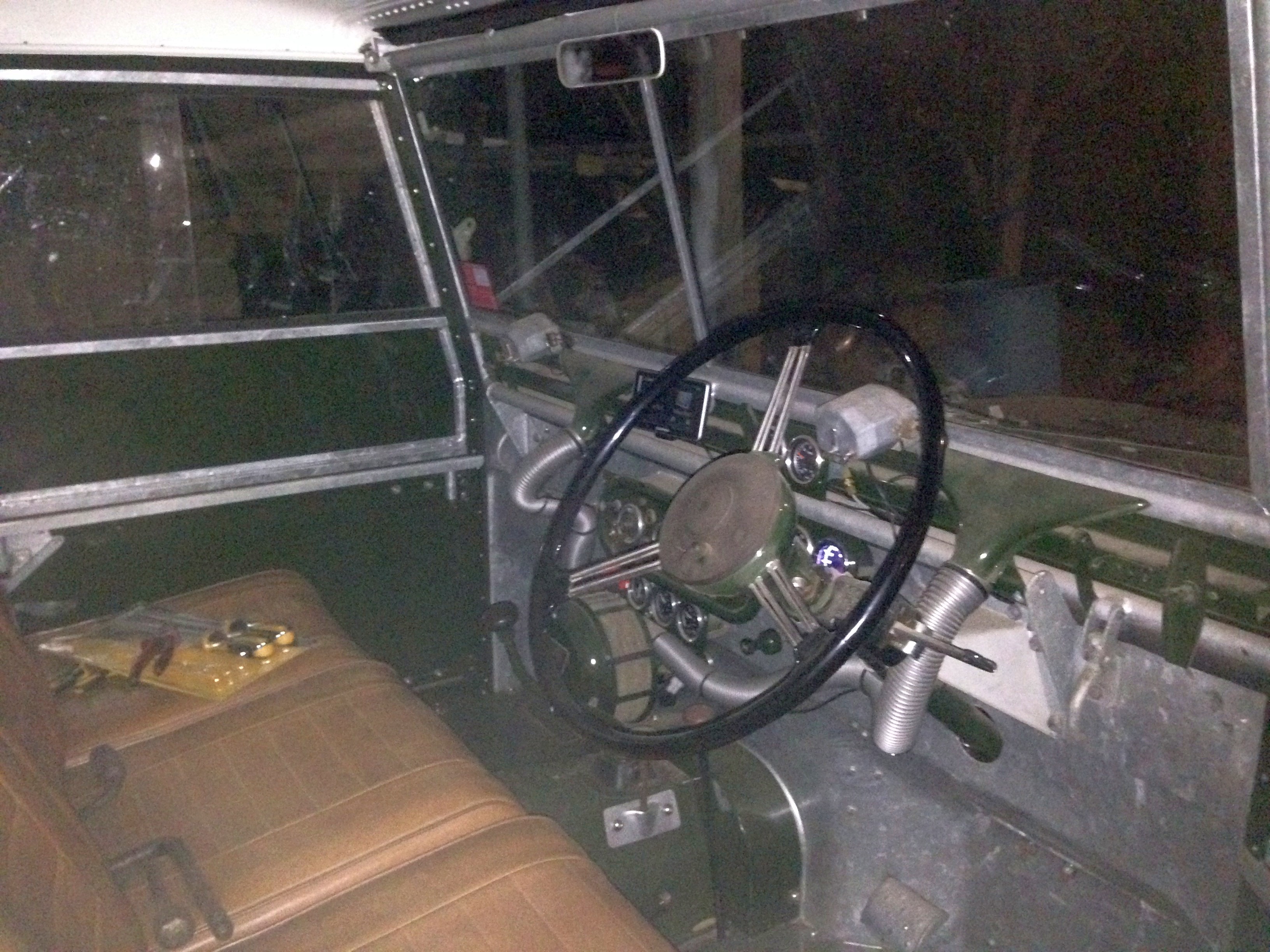 After furiously riveting P-rubber and flat rubber to the inside lips of the doors using the original retaining plates, I attached a nice little aluminium center mirror so that I could see out of my back window.