A little while ago I decided to install a heater tap onto a Holden 161 red engine that was in a 1950's Land Rover. After a few ebay searches I discovered that these were a rather expensive item so I decided to make one out of parts that I had access to. Unfortunately there was not enough space between the engine and firewall for an inline tap, so I had to make one very similar to the original Holden one which screwed directly into the 1″ heater port in the head. I started with a generic Gates heater tap, a reducer bush with a 1 inch outside thread, a hose barb and a 10 cent piece. Unfortunately some of my shots are a little blurry, but it should give an idea of what to do.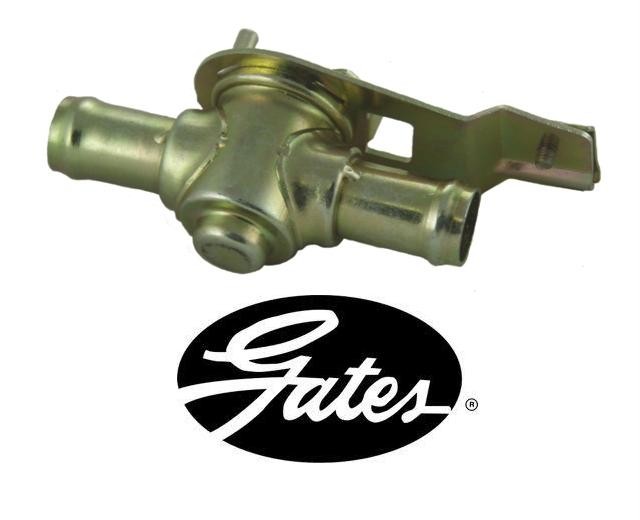 I started by un-crimping the top plate of the heater tap and removing the plate and plastic barrel. I then cut the hose barbs off the housing, silver-soldering a coin over redundant port, and a brass hose barb for the hose size required onto the other port.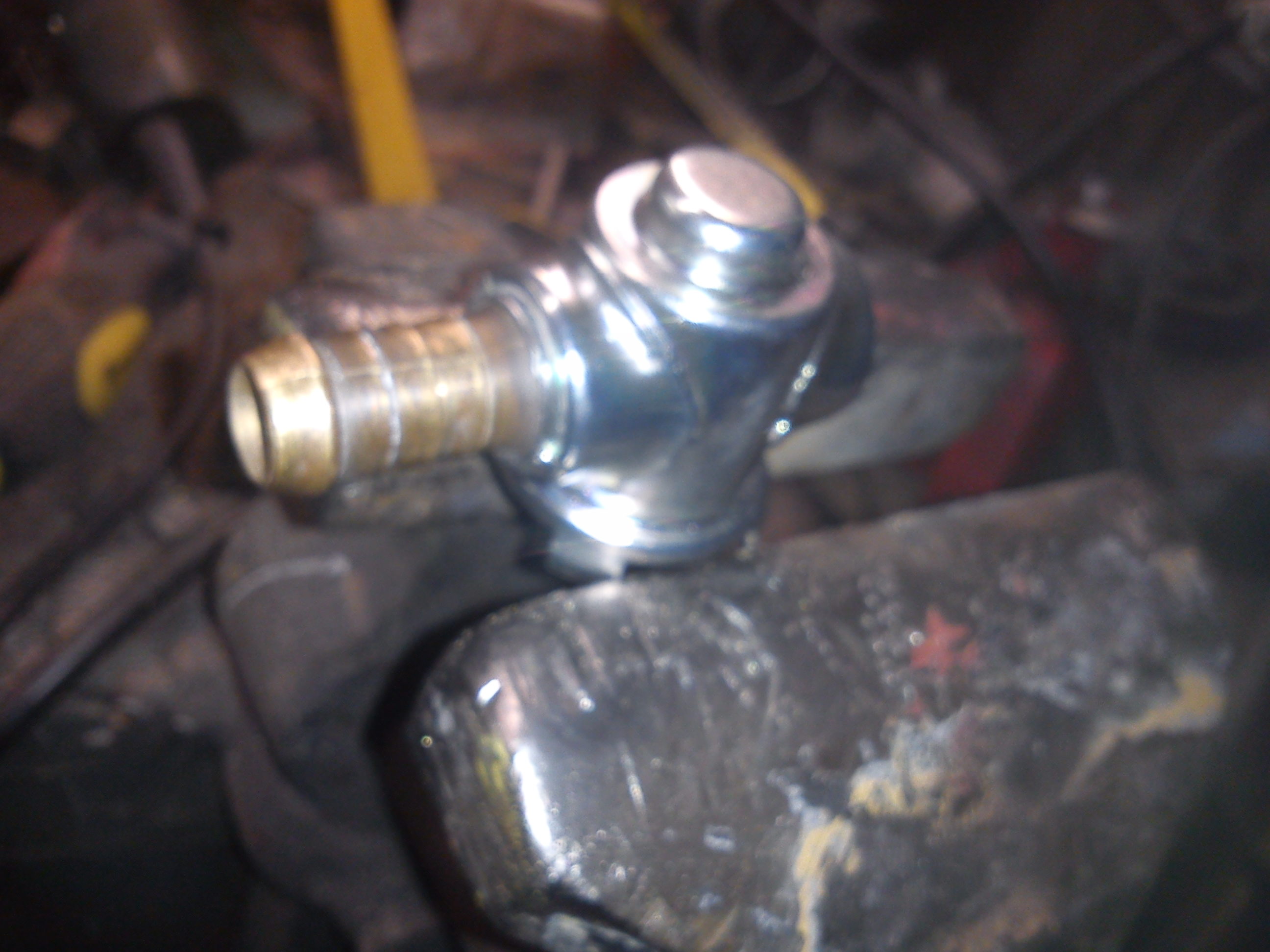 I drilled a hole through the bottom of the plastic barrel and a corresponding hole through the bottom of the metal heater housing. The 1 inch barb was then soldered onto the bottom of the housing where the hole was just drilled. Thus the hit water will now flow up through the bottom of the plastic barrel and out of the open port.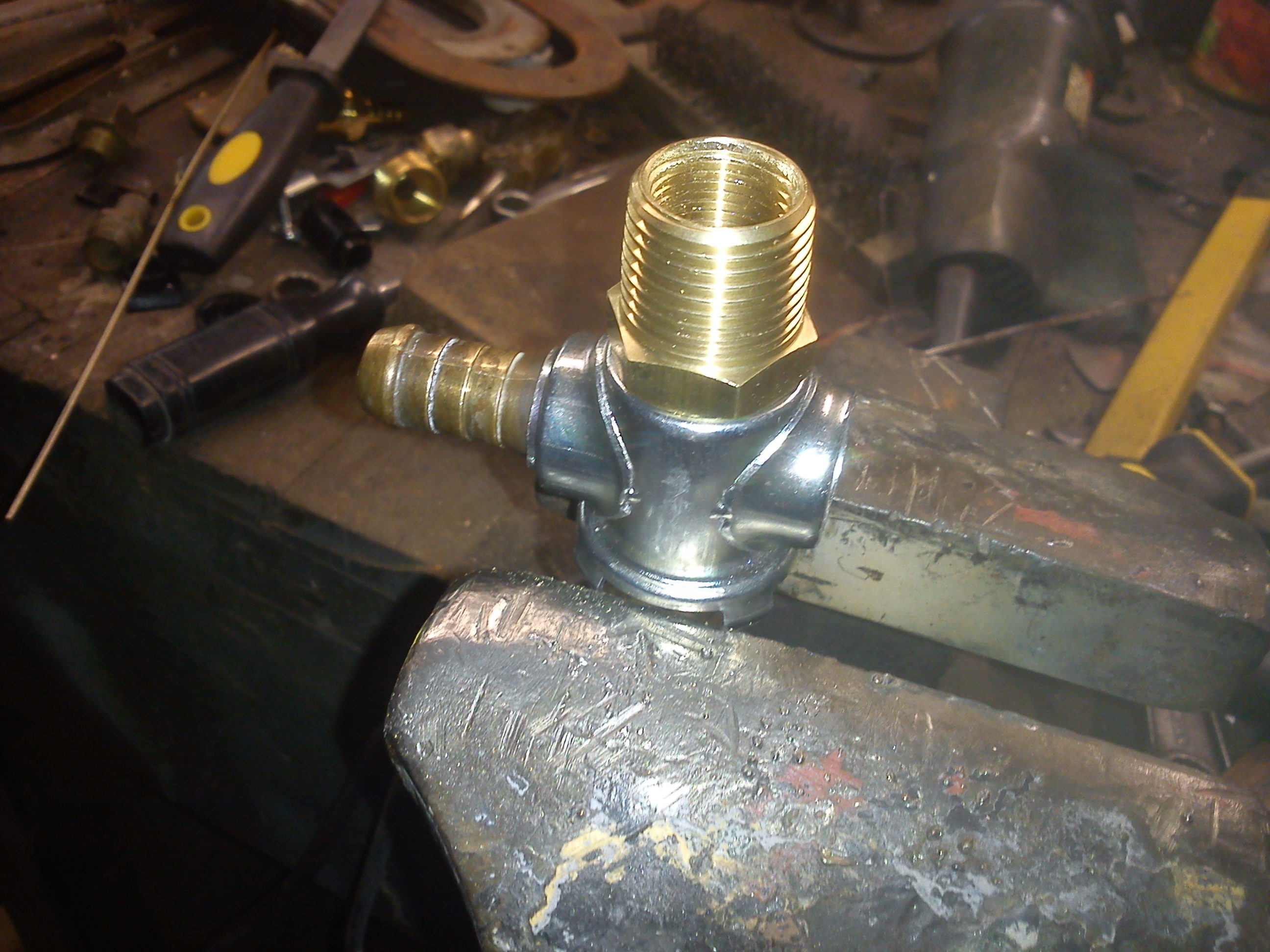 After heating the assembly with the blowtorch and rubbing it with a galvanizing bar the whole thing looks pretty and is much more corrosion resistant.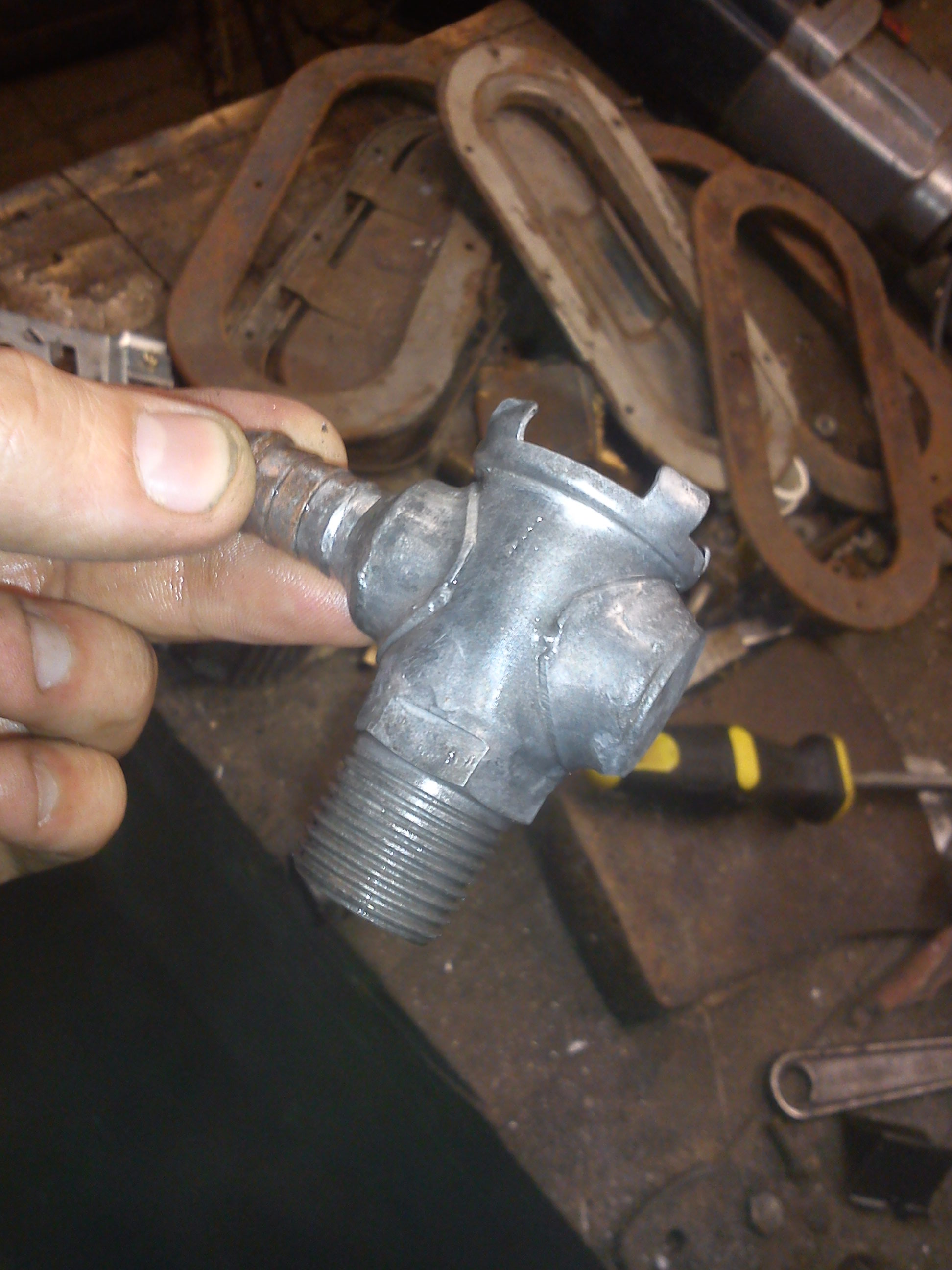 Now it's only a matter of reinstating the plastic barrel, crimping the top plate back onto the housing and reattaching the control lever.