Here is perhaps one of the simplest and neatest battery conversions for the 3 volt Polaroid Land Cameras that you will see anywhere.
Here you can see where i have broken the old battery retaining clips of the original Polaroid battery holder in order to give me a plastic frame on which to mount my new CR123A battery holders.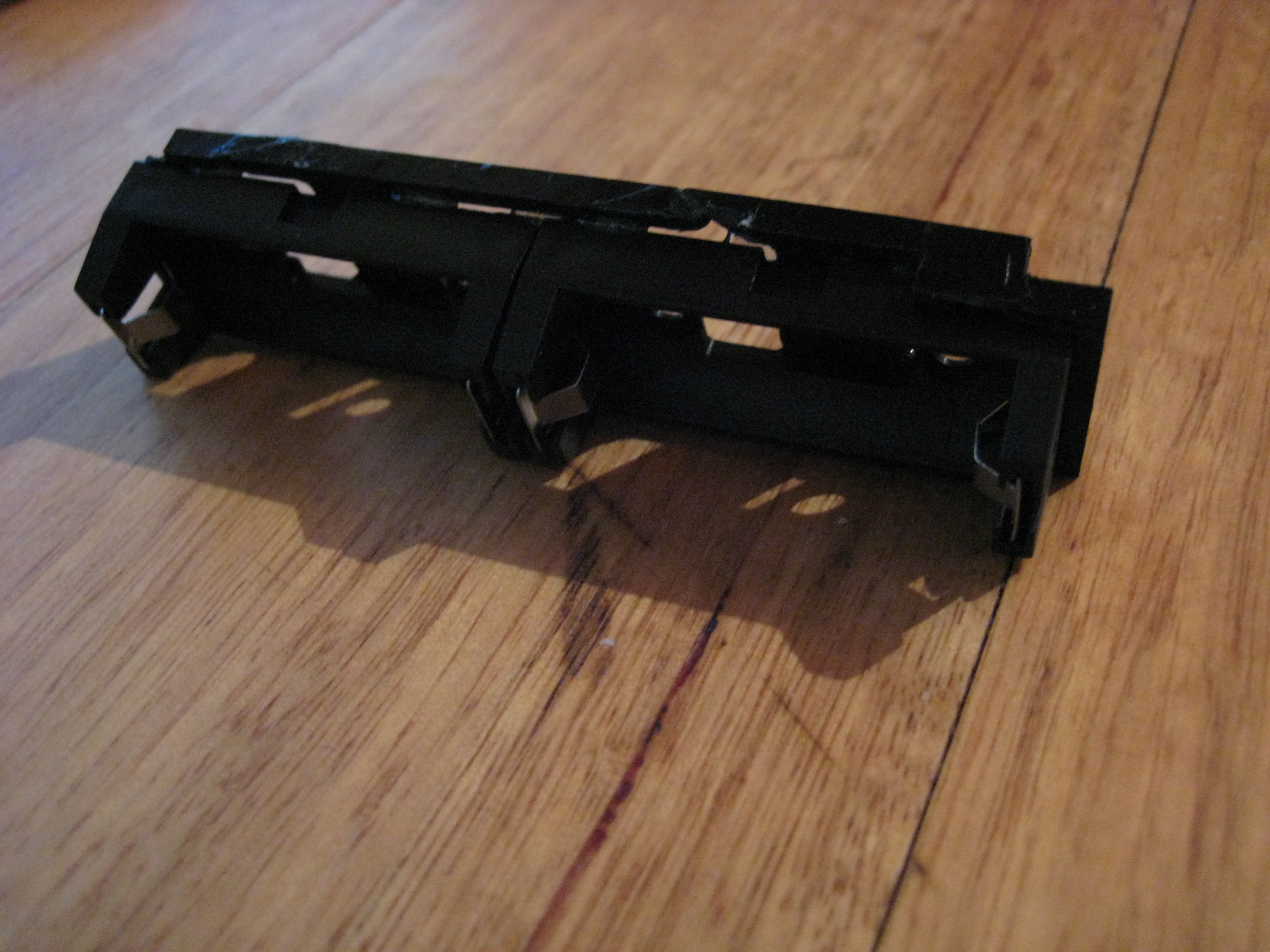 Top view of the modified battery holder, here you can see how the PCB-mount CR123A battery holders fit snugly inside the outer housing of the original battery holder. The new battery holders are secured using epoxy resin from behind.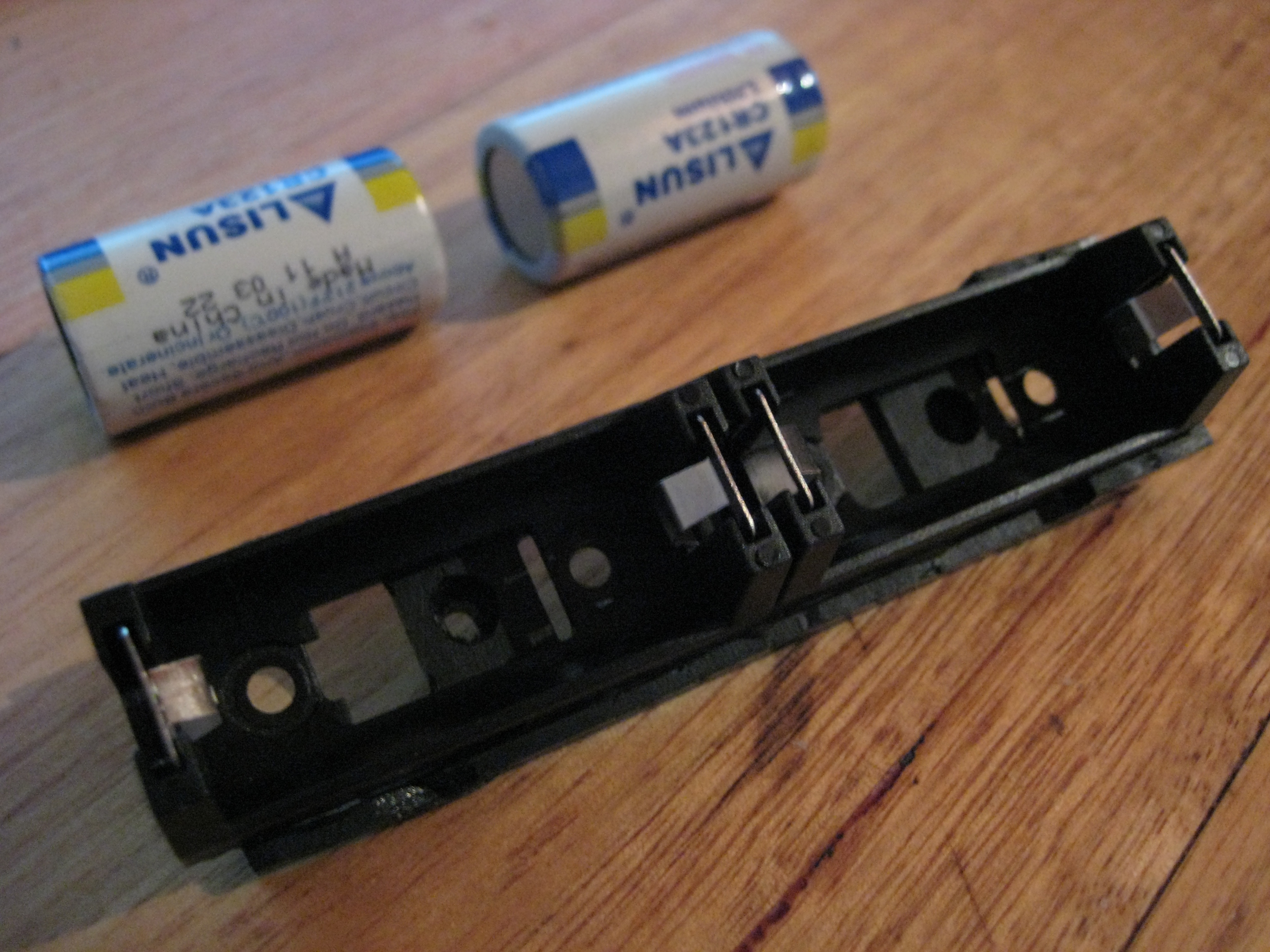 Holder screwed into camera using original screws and screw holes.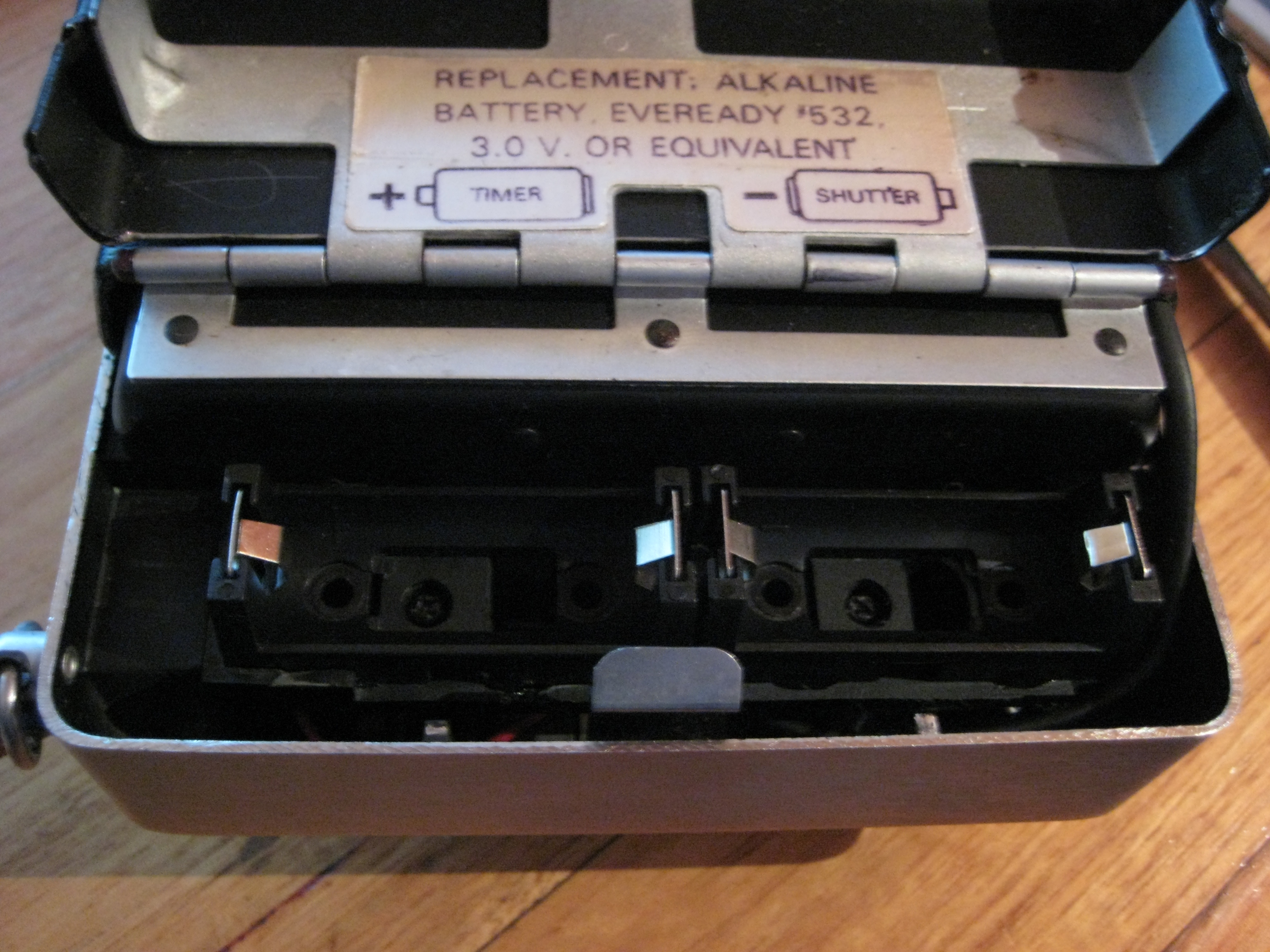 Finished holder in camera with batteries, very neat looking solution.